2012 APHA Bay Tobiano Colt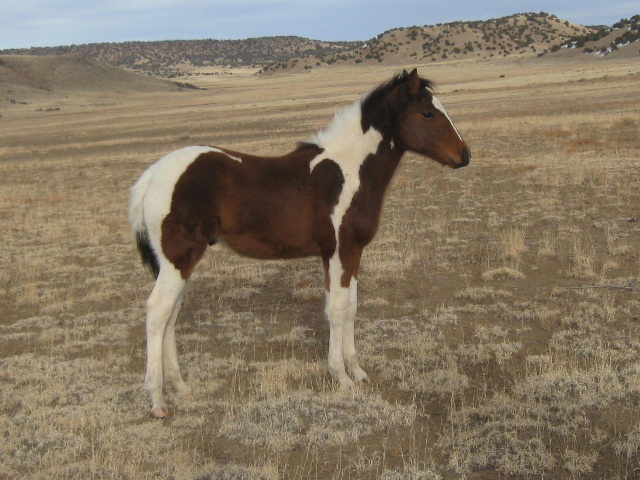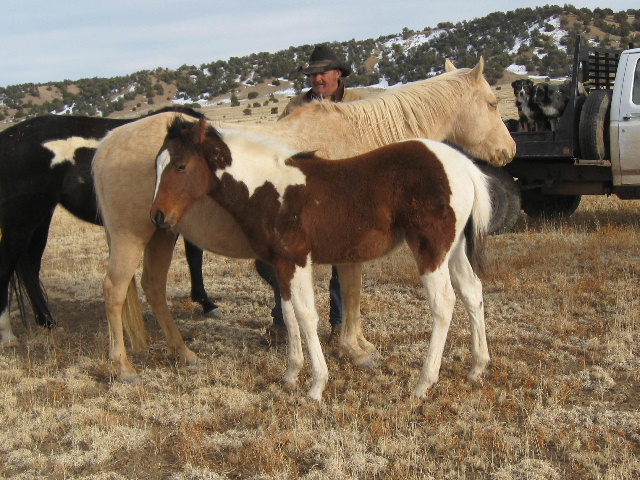 This is a really flashy colt . He is very light on his feet  and extremely athletic as all of this cross are. He will probably be around 15 hands tall or so and very nicely built and muscled.  He has a lot of Easy Jet in his backgoround and shoudl have some good speed as well. His sire and dam always put a nice mind on their colts. He was born in Septmeber and so is a very late colt. I woud like to wean him as soon as possible to reduce the stress on his dam.  It's hard for the dams to feed a foal in this winter time. The photos show him at just barely four months of age, so he is pleanty ready to wean.

Don't pass him up!  Pedigree is of his full brother.