This filly is a real chunk!  Her full sister last year is brightly patterned and our most expensive foal.  The only difference between these two is age and color pattern. Her beautiful head, heavy muscled body and sweet attitude make her a winner whatever discipline you choose for her.  This will be a big, pretty, sweet mare.

Hairpin Perfection (AQHA)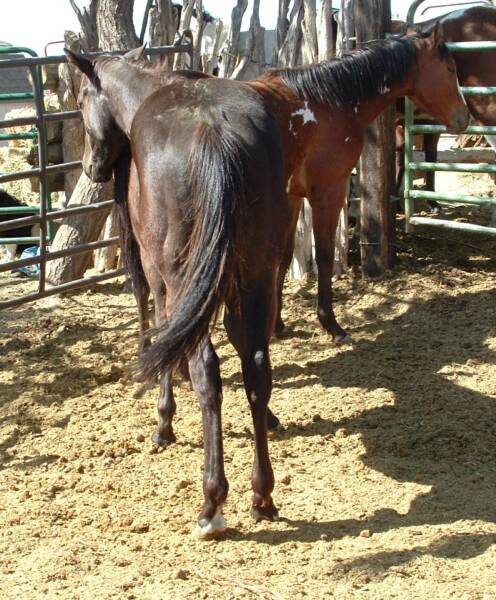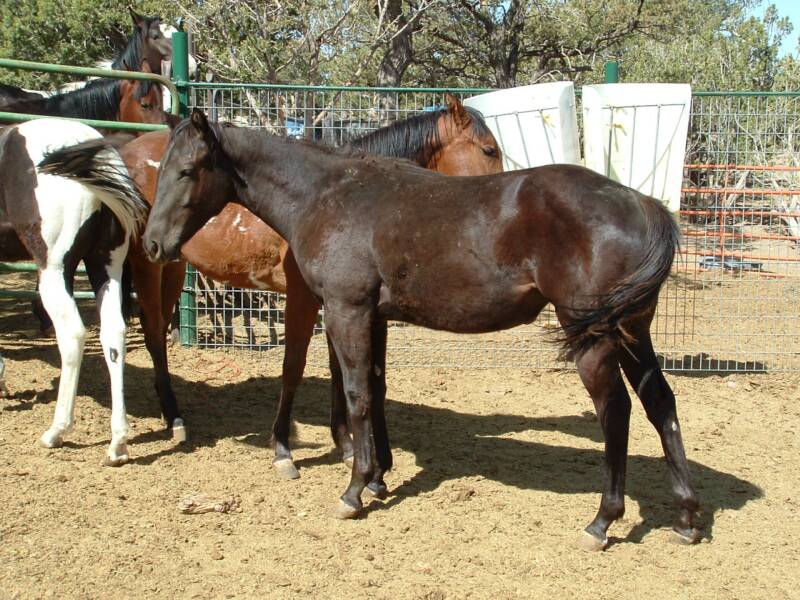 Please scroll down past pedigree for photos and description of 2006 stud colt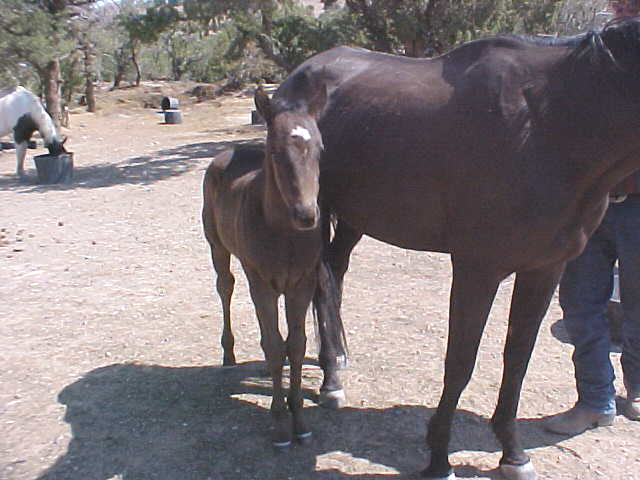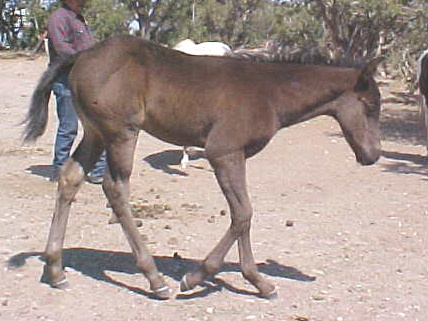 2006 APHA Brown Solid Stud,  Treasured Wasp (pending)

2005APHA Black Solid Filly and 2006 APHA Brown Solid Stud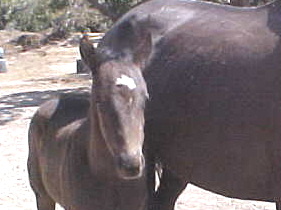 This is Bees's first stud colt and he sure is a dandy!  He looks like his sisters did at his age.  He will be tall, stout and really built.  His only white is the cute star on his forehead.  This horse can keep you up to speed in style.  He has great bloodlines and is a real steal at the price.

This page was last updated: July 6, 2006