APHA Sorrel Solid Stud Colt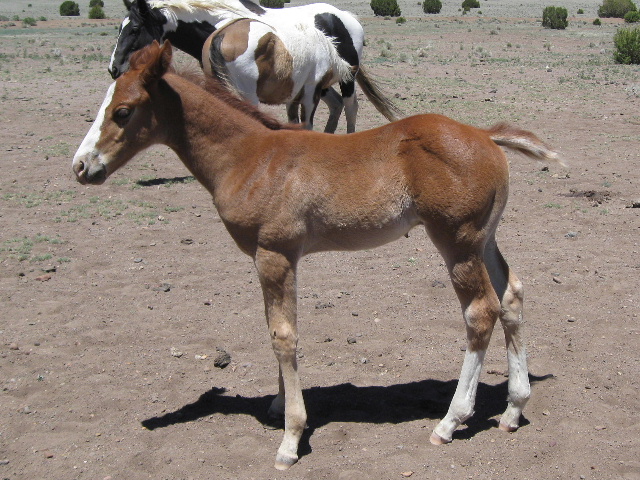 This will be a big, stout, well built colt who will be able to do all sorts of work. He has just enough chrome to be classy without being too flashy.  He will be tall and already has a nice big hip on him.  With Doc Bar on top and Easy Jet on the bottom, he should be just as athletic as anyone would  need.  A great all-around using and working horse.


Rose typically produces a foal with a real mellow attitude and he seems to be the same.