Splashory, 2002 AQHA Sorrel Gelding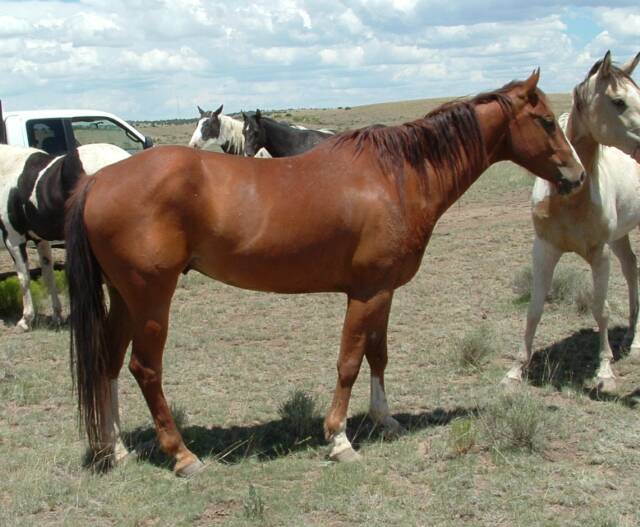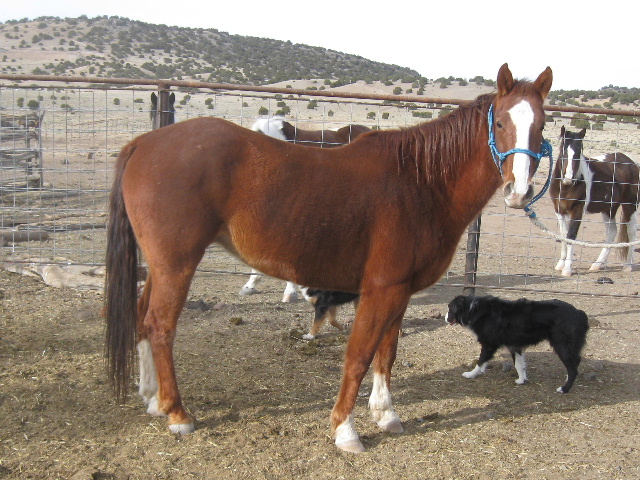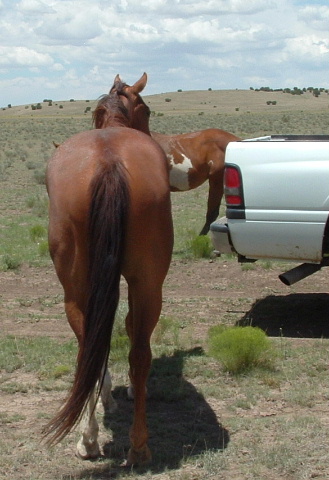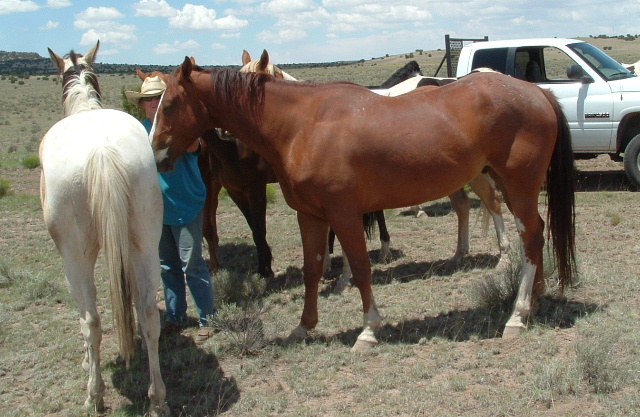 This is a nice horse who ikes attention and catches easily, loads, shoes, saddles, etc, without drama.

We relly haven't furthured his training any, but he is just a nice trail horse.  Handsome, well built, well bred.  I just need to send some horses down the road nad buy some hay for the others!